Written by Sophie Ling
De Fazio was first established in 1864 and has been a family-owned winery for generations. The De
Fazio winery traces back to Castagna, located south in Italy, a region which is known for utilising
traditional wine making methods and producing rich full bodied wine varieties.
Gaspere migrated to South Australia soon after the second world war. He was drawn to the
Greenock/ Moppa region of the Barossa Valley where he continued to produce wines. Gaspere was
unable to purchase a winery at the time but he made sure to pass on the wine knowledge to his son
Angelo. In 1998 Angelo bought a winery nearby Greenock where Gaspere dreamed of making De
Fazio wines. Angelo first planted Shiraz, Grenache, Mourvédre and Nero d'Avola which best suited
the growing and climate conditions.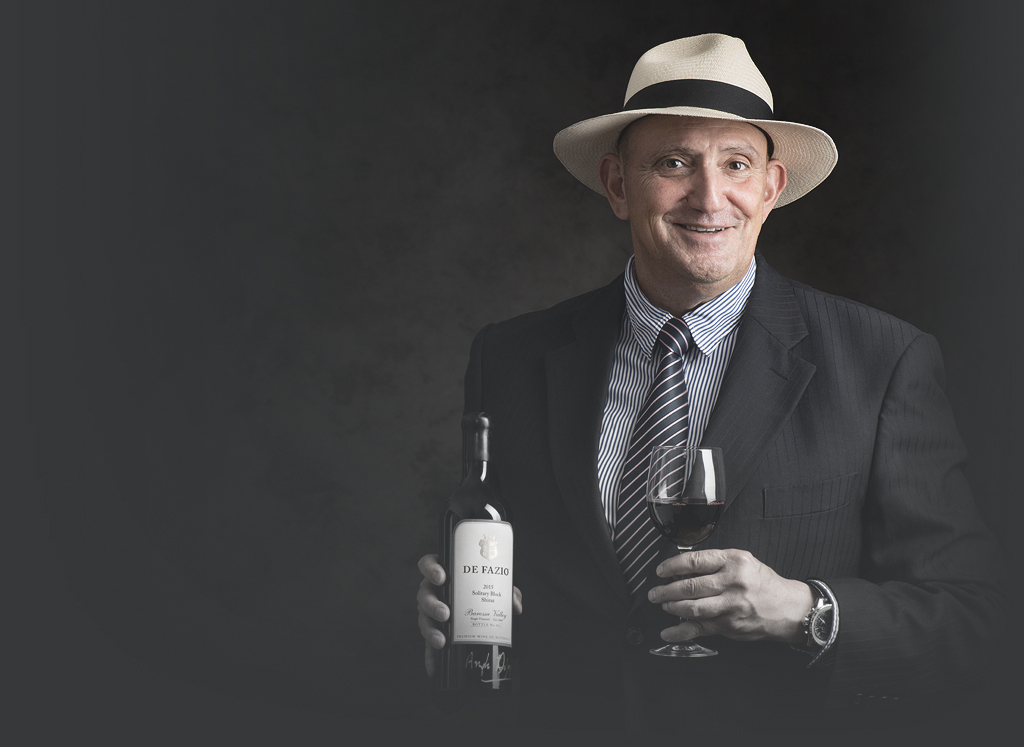 De Fazio vines are located on the slopes of the Moppa Hills which are rich with minerals that give
the grapes rich and distinct flavours.
Angelo has extensive wine knowledge in understanding the characteristics and fundamentals on
winemaking. He uses the hands-on approach passed on through his family generations where he
selects small amounts of the fruit, utilising wild yeast, open fermenting, basket pressing and long
barrel aging. This gives De Fazio wines their distinctive flavours, character and depth.
Angelo watched his father as he produced each vintage into fine wine alongside the techniques of
good wine making. He recalls his father saying, "A good wine starts in the vineyard. There are no
short-cuts. Be patient, look after the land and take care of your vines. The wine making process can't
be rushed. It's simple and natural and takes care of itself, as long as you understand the stages it
goes through, you only need to nurture it. Don't over-work it – the wine needs time to rest in order to
develop."
Understanding the different characteristics that each process contributes and which section of land in the
vineyard the grape comes from will impact the grapes and the final result, wine. Acid, tannin and fruit characteristics such as
blackberry, black cherry, raspberry, black currant and mulberry are some of the flavours which can
be found due to the growth in different areas of this vineyard.
Differences in soil type, clone variety, elevation and micro-climates, impact the characteristics of the
wine also.
Enjoy a De
Fazio wine today!