Written by Daphna Torres
At Dewey Station Wines, they believe that there is nothing of greater importance in life than family and this is reflected in the meaning behind their name. Many generations of the Dewey Family men worked in the railway system in the United Kingdom and were station masters obsessed with trains. As founder Stefan Dewey recalls, he grew up hearing train stories, therefore he wanted to associate his brand with his forefathers' love for trains. Thus, the name Dewey Station Wines was born.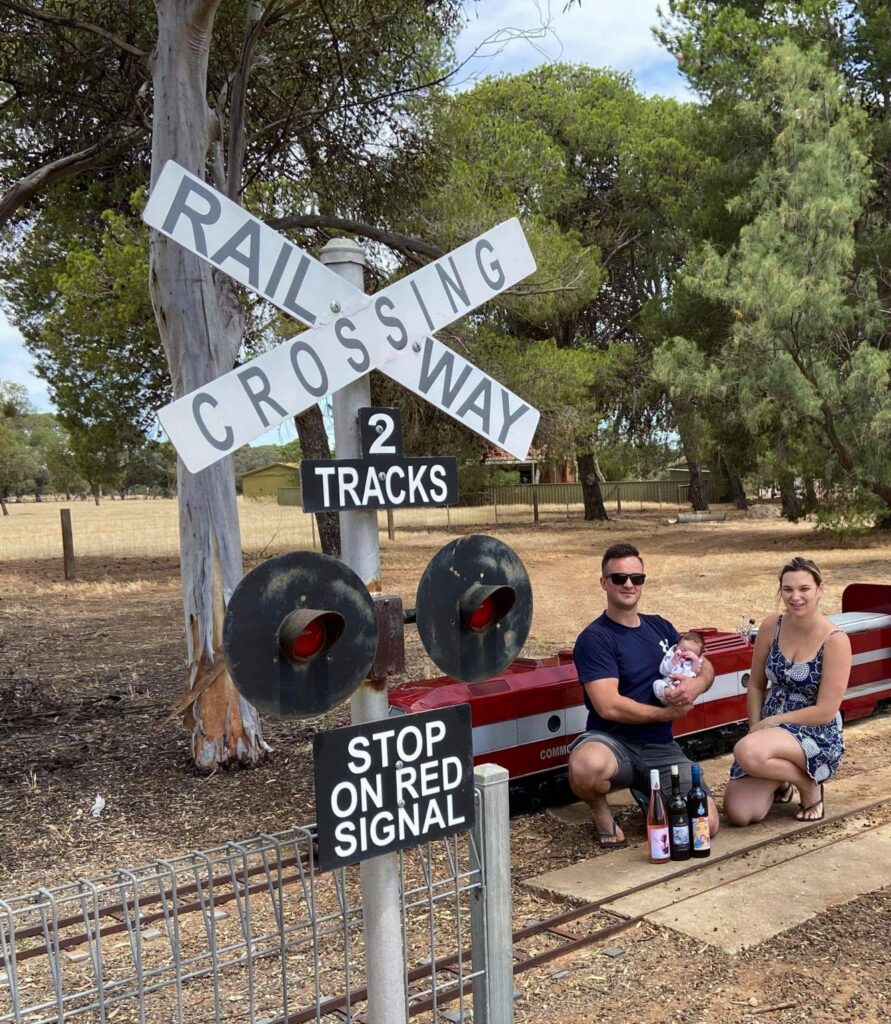 Stefan Dewey worked in retail straight after high school and like many school-leavers, he was unsure as to what he wanted to do. After going to university for one semester he realised that the course he was doing was not for him. He enjoyed people and socialising, his success as a manager and store-based trainer in Jeans West reflected this. However, this still wasn't his passion. "I told myself, if I want to work in sales, I want to do something I absolutely love" Mr. Dewey said. This is where his career in the wine industry began; he decided to go back to university and studied wine marketing.  
Mr. Dewey started to work in the vintages in Kellermeister Wines between the years 2007-2008 before working in sales in a marketing role and, essentially as a sales representative until the completion of his degree in 2009. He then went to Europe for a couple of years, which is where he met his now-wife and Dewey Station Wines co-founder, Ellie.  
When he came back to Australia, he worked in Chateau Tanunda under Stuart Bourne, who encouraged Mr. Dewey to look at wine production as opposed to sales. Upon years of exploring the production side of the wine industry, Stephan Dewey decided he wanted to sell not just other people's wines, but also his own. At this point in his career, Mr. Dewey had a vivid idea of what he liked and what his potential customer base would enjoy and had taken notes on vineyards, what they created and the flavour profiles they deliver.  
Mr. Dewey has always loved and appreciated the beautiful fruit an elegance that is acquired from the Barossa Valley and he wanted to showcase that into the glass for his consumers. "We have adopted some of our own measures in order to preserve that fruit and that pristine layered fruit character" Mr. Dewey said. He has revealed that the older a vineyard is, the smaller the berries will be, making the fruit flavours more intense; this is why winemakers are always chasing that old wine. At Dewey Station, they look at the vineyard and ensure that it delivers those flavour profiles that they are chasing. Then they look at the balance – is it balanced on its own or does it need to be part of a blend to create that overall balance? 
Looking throughout the range, their Grenache and rosé are grown in a single vineyard that doesn't need anything added in order to complete that overall balance. Mr. Dewey explained that Grenache is their signature grape since they want to have the beautiful, bright, aromatics, red fruit character to be the absolute star. While their wines age gracefully for five to seven years, they are trying to create wines that can be consumed within 12 to 18 months in order to show their signature aromatics.  
Dewey Station Wines' unique style of wine is very well received in countries such as South Korea and Japan. The importer who are selling the wines in these Asian countries have a good idea of what Mr. Dewey is trying to create and they see the same characteristics that he is trying to develop and showcase to his consumers. Fruit purity in winemaking seems to be working worldwide and people want a wine that is delicate on the palate and goes well with different types of food.  The full flavour wines at Dewey Station Wines fall right in to what the Asian community is wanting and they are being well received there.  
Dewey Station Wines' mantra is "good humour, good times, serious wines" so they created their labels wanting people to have a lot of fun and to think of positive things when consuming their wines.