Stephen Cook: The winemaker and creator
Written by Ziena Shankar
Did you know, Stephen Cook, winemaker and creator of Eisenstone wines, never intended on becoming a winemaker?
After completing a Bachelor of Science and Masters in Biochemistry in home country New Zealand, Stephen, on a whim, had decided to 'buy a few grapes' from a small local winery and from that moment he was hooked.
Through a 20-year career working for other wineries he steadily rose up the ranks and in 2014 made the leap into his own winery, Eisenstone.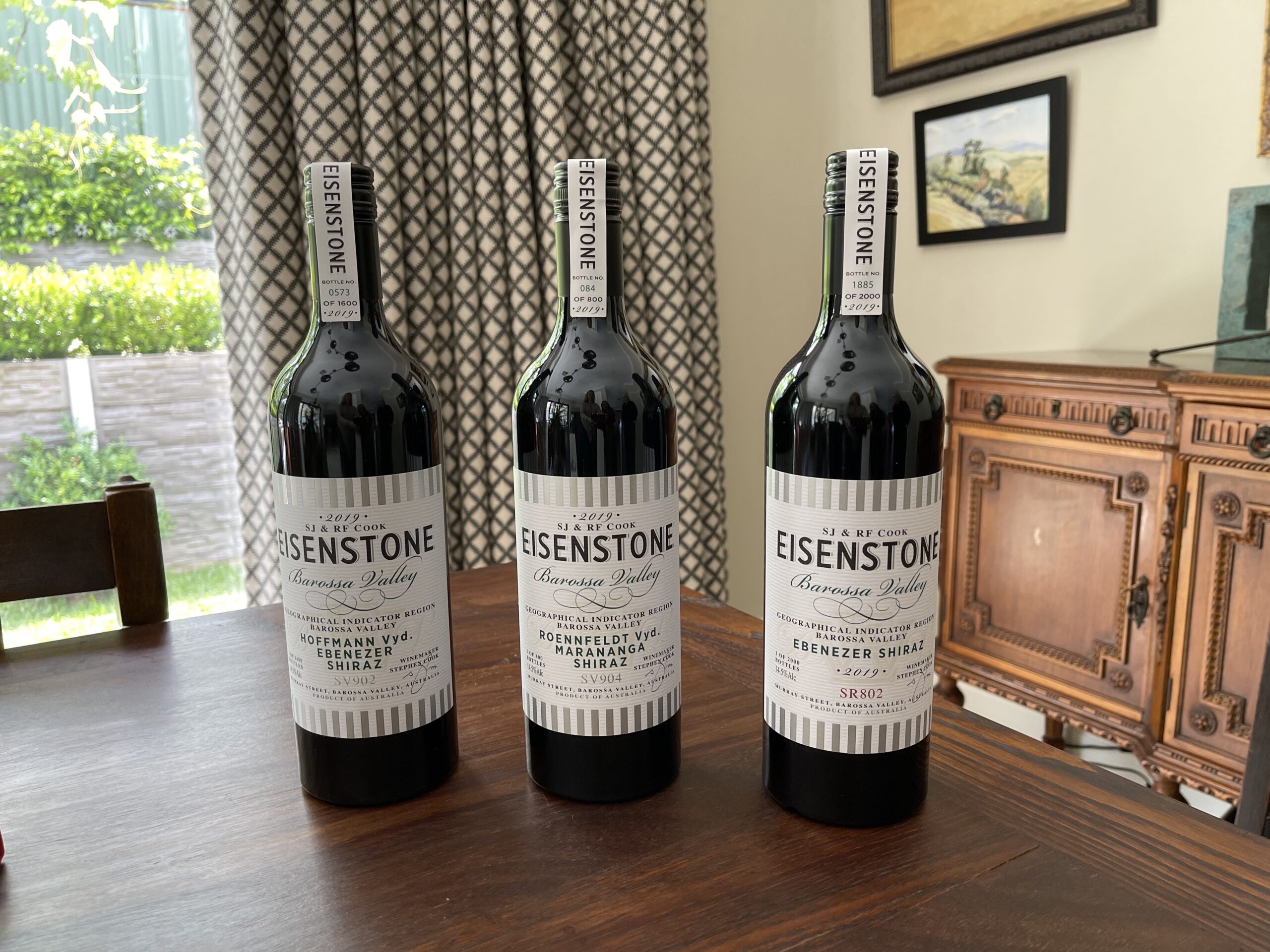 The Eisenstone name
Commemorating the German history of the Barossa Valley, the name Eisenstone comes from mixing the German word for 'iron' (Eisen) and the English word 'stone'. The name celebrates the Ironstone soils in which the vines grow as well as the stone that was used by the original German settlers to build many of the famous buildings in Barossa, which are still standing to this day (Eisenstone 2022).
The wines
With an aim to establish themselves as specialists of Barossa Valley shiraz, Stephen acquires special parcels of grapes from the western ranges of the Barossa, which are famous for producing fuller bodied strong wines with more depth in flavour and aging opportunities.
Did you know, no more than 800 bottles of each wine are produced in any given vintage? And each bottle is individually numbered!
Each numbered bottle of shiraz has its own unique and rich taste, which highlight the characteristics and passion of the vineyard its come from.
REFERENCES
Eisenstone 2022, 'Eisenstone Wines', <https://www.eisenstone.com.au/>.
Wine Companion 2022, 'Eisenstone', <https://www.winecompanion.com.au/wineries/south-australia/barossa-valley/eisenstone>.