Food contamination is a prevalent issue for producers both nationally, and internationally. Each year worldwide, unsafe food practice causes 600 million cases of food-borne diseases, and it is estimated that 1 in 10 people become ill after eating contaminated food. Nationally, there are estimated to be 4.1 million cases of food poisoning each year, which results in nearly 32,000 hospitalisations. It is important to recognise that contamination of food can occur at each and every stage of the supply chain. Therefore, it is important to be able to track food through the production, processing and distribution stages in order to mitigate the risks of food contamination occurring.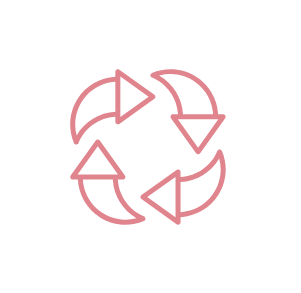 Traceability can provide businesses with the ability to follow products as they move along the value chain and access information about the provenance of inputs, supplier sourcing practices, and conversion processes. With this data, businesses can make predictions, run scenarios, and optimize operations. Traceability can also help mitigate the impact of internal and external disruptions, and certify sustainable processes and products. Traceability is also important as its can allow corrective actions such as a product recalls to be implemented quickly and effectively if a business does encounter food contamination.
All food products supplied in Australia must comply to The Australian Consumer Law standards. If a product presents a safety risk to consumers or fails to comply with the mandatory standards a product recall may be required. If this occurs, the producer or business must remove all of the unsafe products from distribution, sale and consumption as soon as possible.
At the start of April 2022, Food Standards Australia and New Zealand issued an urgent recall of four Kinder chocolate products as it was feared the chocolate could be contaminated with salmonella. After the recall, it was identified that more than 300 people from 16 countries became sick as a result of the Salmonella outbreak that was linked to Kinder chocolate. This food contamination outbreak negatively impacted the brand as all consumers were offered a refund, Kinder was required to remove and dispose of all of the unsafe products, and the brands' image was significantly damaged.
CONSEQUENCES OF PRODUCT RECALLS
At eBottli, we're experts in supply chain security and traceability. We feature in supply chain optimization and brand protection solutions. We can help your business trace every aspect of your supply chain to help mitigate the chance of external and internal disruptions occurring.

Australian Competition and Consumer Commission. 2022. Product safety. [online] Available at: https://www.accc.gov.au/business/treating-customers-fairly/product-safety [Accessed 7 July 2022].
Food Safety News. 2022. More than 300 sick in Ferrero chocolate Salmonella outbreak. [online] Available at: https://www.foodsafetynews.com/2022/05/more-than-300-sick-in-ferrero-chocolate-salmonella-outbreak/ [Accessed 7 July 2022].
the Guardian. 2022. Don't eat Kinder products linked to salmonella over Easter, officials warn. [online] Available at: https://www.theguardian.com/world/2022/apr/16/dont-eat-kinder-products-linked-to-salmonella-over-easter-officials-warn [Accessed 7 July 2022].