Did you know flowers grow on grapevines?
Written by Miriam Laurovics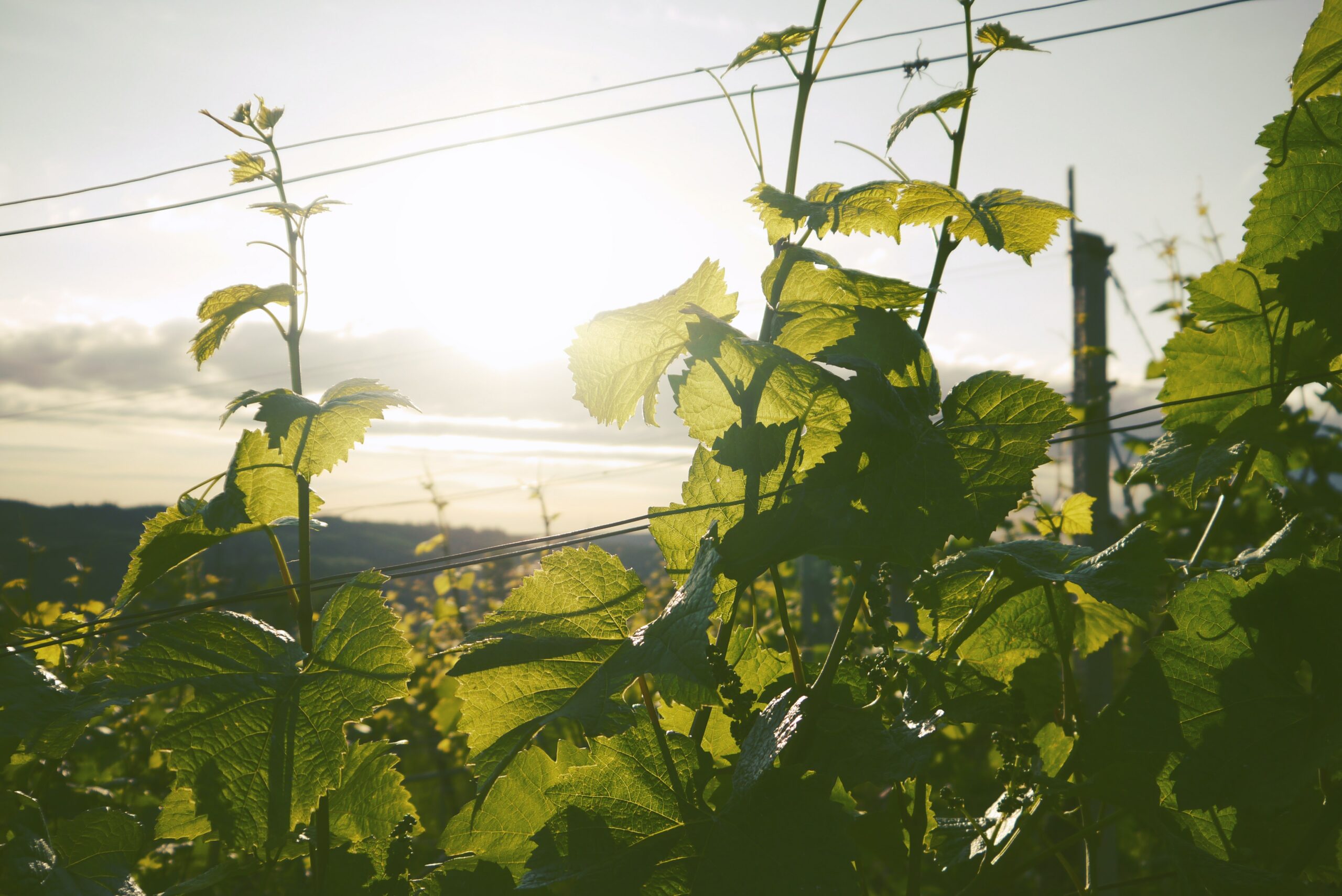 Photo credit: Lumn Pexels
Grape growers and winemakers closely monitor and hang on tight as the flowering phase of their vineyards begin. Spring is a grapes best friend as the plants in the vineyard begin to wake up and the buds begin to appear, also known as "bud break".
Goodbye spring, hello summer.
The Australian grape season runs from November to May and peaks in the summertime during February and March. The growth continues and the tiny green balls called "calyptras" bear small greenish to whiteish flower clusters as shown in the images below. 
This is when the grapevine reaches the most critical point in the growing stage as the flowers shed and pollinate the buds to then turn into a single hard green berry. In other words, flowering literally is the pathway or power source for the vintage and puts the grapes on the branches.
Flowering usually occurs when the temperature is between 15-20 degrees. Farmers wait nervously and cross their fingers as the amount of flowering process eventually determines how many berries have a chance to survive the season and end up in a bottle near you.
The hardcore intervener
The weather plays a HUGE role in this process. Uneven temperatures, heavy rain, strong winds and hail can disrupt the cycle. Poor weather can abruptly shake off the pollen from the vines preventing some flowers from pollinating. The effects from cooler weather, including the incomplete pollination, can result in a smaller crop and less fruit per ache as branches are only able to develop half or 2/3 full of grapes.
Typically, grape varieties including Chardonnay and Pinot Noir will flower first, followed by merlot and then cabernet sauvignon. Let's just hope this year's summer weather will be reputable and less unpredictable.
Shout out to all the grape winemakers who are keeping busy with their vineyards this holiday period to ensure what first appears to look like a small green pea turns into jam, grape seed oil, raisins, juice…oh and wine of course.
Follow us on Instagram and Facebook to learn more about what is happening in the vineyard and the cellar!
Select and purchase from a variety of wines on our website:
References:
AWRI 2010, Understanding grapevine growth; flowering, and pollination, Research to Practise, <https://www.awri.com.au/wp-content/uploads/3_phenology_flowering_and_pollination.pdf>.
Francisco, M 2016 Viticulture 101: Grape bloom, flowering and fruit set in the vineyard, Wine rabble, https://winerabble.com/viticulture-101-grape-bloom-flowering-and-fruit-set-in-the-vineyard/.
Young, J 2011 Growing grape season: cool spring & flowering, dailymotion, viewed 26 November 2021, <https://www.dailymotion.com/video/xjwfm7>.